Cassese Embraces New Challenge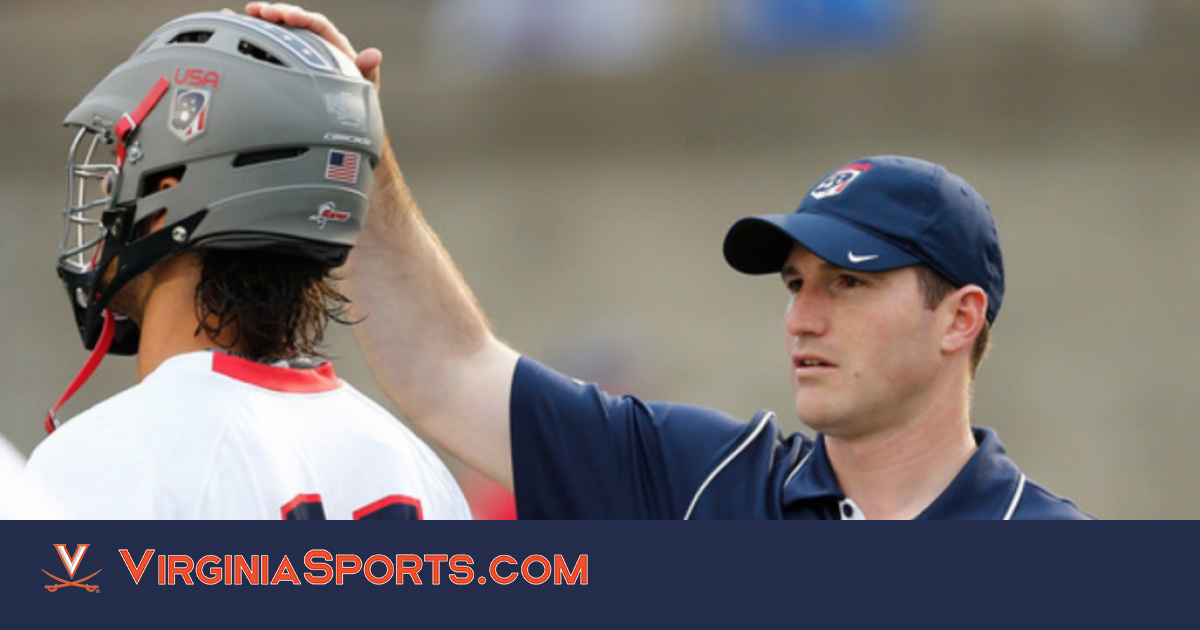 At Duke, where he played for head coach Mike Pressler, Cassese was a versatile midfielder who was a three-time All-American and a two-time finalist for the Tewaaraton Award.
"I really wanted Kevin [during the recruiting process]," said Starsia, who won four NCAA titles at Virginia. "He was a great player and great athlete and you knew he was going to be a great college player. If you looked in the dictionary—maybe an encyclopedia would be better—and you were looking up 'ACC middie,' there would be a picture of Kevin Cassese there.
"In the days when I was out recruiting, some time you would just write down in your notes: ACC middie. That was just a strong, rough, tough, kind of old-school player. That's what Kevin was. He could score. He could play offense, but he did everything well. He just did everything well, and you could tell he was a great leader, also, that people just gravitated to. He made plays when plays needed to be made."
Cassese, who was Team USA's captain at the World Lacrosse Championships in 2010, played professionally for seven years after graduating from Duke. He was inducted into the National Lacrosse Hall of Fame in 2018.
UVA's standout midfielders in recent years have included Ryan Conrad, who helped the United States win the gold medal at the recent world championships in San Diego, Calif. Cassese was "a bigger, stronger Ryan Conrad," Starsia said.
Starsia said he recently called Cassese "just to congratulate him and offer to help if he needs anything while he's getting acclimated, getting his family down here. So we had a chance to catch up, and we've remained friendly over the years."
Successful head coaches rarely leave Division I programs to become assistants elsewhere, but Cassese said he and Tiffany had talked periodically over the years about the possibility of working together again. After the 2022 season, when Kirwan was a finalist for the head job at Providence, those conversations grew more serious.
"He was like, 'Kevin, it's probably time to talk to your wife a little bit and see what she thinks about this,' " Cassese recalled.
Kirwan didn't land the Providence job, but after he left for Dartmouth last month, Cassese and Tiffany renewed their discussion. "So then we were able to work quickly and talk about the scenarios and how we might be able to make it work," Cassese said. "As we talked over the course of about five or six days, it became more and more of a reality that we would be able to make this work and it was something that would make sense for me and my family."
Cassese and his wife, the former Katie Granson, who played tennis at Duke, have three children: son Drew and daughters Anna and Claire. His wife is from Bethlehem, Pa., where Lehigh is located, so "there were some things on the personal side we really needed to work through," Cassese said, "but at the end of the day, this was something that we just couldn't pass up, and I felt really passionate about being able to come to UVA and to be an offensive coordinator at the highest level at a place where you can compete for the national championship every single year."
His son is a "huge, huge Connor Shellenberger fan," Cassese said. "He's watched all of his highlights, and he's like, 'Dad, I get to come to practice every day and I get to watch Connor Shellenberger?' I'm, 'Yeah, buddy, you can come any time you want.' "
In seven seasons under Tiffany, UVA has advanced to the NCAA tournament's Final Four three times. (With the COVID-19 pandemic ongoing, the tournament wasn't held in 2020.) The Hoos won NCAA titles in 2019 and 2021 and lost in this year's semifinals to eventual champion Notre Dame.
The ACC is unsurpassed in men's lacrosse, and "so that was part of it as well: to get back to that stage," Cassese. "Obviously, I played at that level and then I coached there. The last game I coached in the ACC was the national championship game in 2007, and, man, did I miss that over the last 16 years. I want to coach on that stage again and I want to do that here at UVA and I want to do that starting next year."
Shellenberger, who led the Hoos with 84 points and was a Tewaaraton finalist this spring, is among the offensive players back from a team that averaged 17.2 goals per game. Others include attackman Payton Cormier (64 points), Schutz (40 points) and midfielder Patrick McIntosh (26 points). Incoming recruits include Millon, the top-ranked recruit in the Class of '23.
"First and foremost, I've talked to these guys and they're great men," Cassese said, "so the character of the men that I'm going to be able to coach is something that just jumps off the page. That matters to me more than anything. Now, the quality of players, that's pretty darn good too. So it'll be a lot of fun.
"Schematically, the way that I'm looking to coach the offense is honestly not that much different than the way Sean did. I think the players will feel right at home. Certainly, we'll have a few differences in the way we operate and the way we coach and some of our schemes. But the general mindset and the general concepts are very similar, and I think that will be very helpful for the players so that we're not coming in here and completely re-inventing the wheel for guys that have done things a certain way for several years in a row. I think one of my strengths as a coach is my ability to be flexible and to work with the players to help them to be comfortable and play free, and I know that's where our guys at UVA will thrive."
He's been on the road recruiting since joining Tiffany's staff, and he's traded Lehigh's brown and white for UVA's blue and orange in his wardrobe.
Donning Cavalier gear was a little strange for him initially, Cassese acknowledged with a laugh, "but very much so for everybody else. I've seen some of my Duke buddies on the recruiting trail and they're like, 'Man, this is going to take some getting used to.' "
Blue Devils weren't the only ones who reacted to his move that way. "The whole Russo family, I think at first they were a little shocked and surprised, like everybody else," Cassese said. "But they were thrilled for me, obviously. They have so many fond memories of their time at UVA, and they're very happy for me and my family."
To receive Jeff White's articles by email, click the appropriate box in this link to subscribe.