23 Predictions for the 2023 PLL Season
23 Predictions for the 2023 PLL Season
As the 2023 Premier Lacrosse League season begins, lacrosse and fans eagerly anticipate the intense competition and thrilling matchups that await. With a playing field of talented teams and star players, this season promises to be one for the books. In this article, I present 23 bold predictions for the upcoming PLL season, offering insights and projections for various aspects of the league. From championship contenders to individual award winners and unexpected surprises, this season is poised to captivate lacrosse fans worldwide.
1) Atlas Win 2023 Title
This feels like the year where the Atlas finally put everything together. This roster is far too insane for this team not to win it all. Granted, I remember very clearly everyone saying the same thing last year, but this year feels different. I cannot find a single hole on this Atlas roster, especially considering they won the most recent 2023 PLL Collegiate Draft. This team will be fun to watch all season, and I expect them to bring home some hardware at the end of the PLL season.
2) The Worst Team is…
It is so tricky determining who will be at the bottom of the barrel when it is all said and done. While the Cannons gladly took this spot last year, I don't think it will fall into their lap again. There is so much talent around the league that there will not be a clear loser when the 2023 PLL season concludes in September. If I had to put money on it, however, I could see the Chaos, Cannons, and Redwoods fighting it out for this bottom slot based on how the off-season went.
3) Trevor Baptiste Wins MVP
My gut tells me that the PLL will not give this award to another specialist, but my mind tells me I am wrong. There is so much talent across the league at the primary positions that it is difficult to stand out. In contrast, Trevor Baptiste has shown the ability to win this award and will be more dominant this year than in years past. With little competition facing off at the same level as Baptiste, who's to say he won't win this award for the second year in a row?
4) Logan Wisnauskas Wins Attackman of the Year
The departure of Lyle Thompson this season certainly opens this award for anyone. Kieran McArdle came very close to winning it last year, followed by rookie Brendan Nichtern. However, this year, Logan Wisnauskas will win this prestigious award. Wisnauskas put up 24 goals and 11 assists as a rookie, totaling 35 points. These are ridiculous numbers to put up in your rookie campaign, and I can only see him going up from here. As always, the race for this award will be extremely tight, but Wisnauskas is in the best position to put up insane numbers this year for Chrome.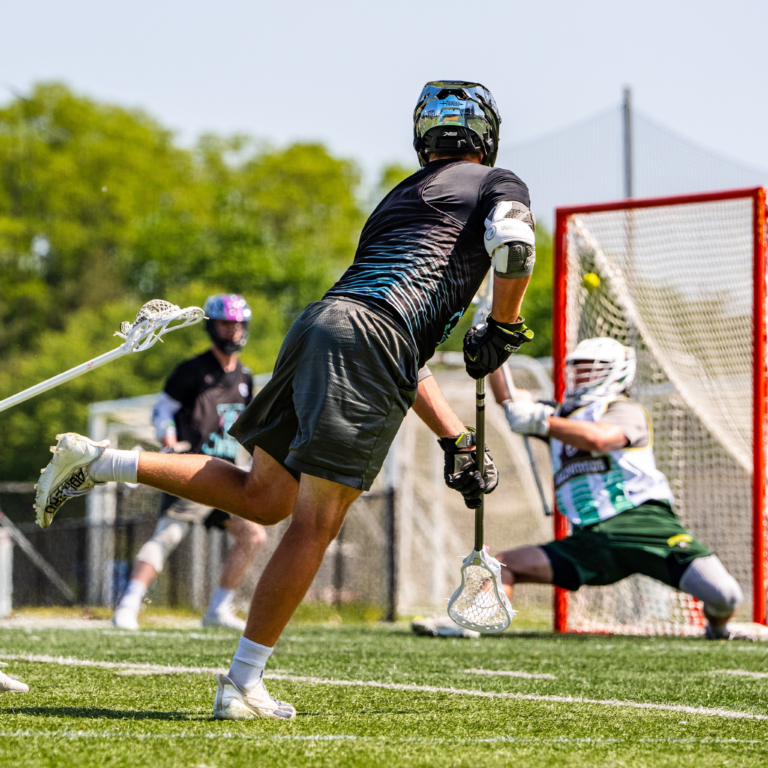 5) Tom Schreiber Wins Midfielder of the Year
No other midfielder last year came close to producing at the same level Schreiber did. Even though he may be getting up there in age, Schreiber is still producing from the midfield at an elite level. He truly has shown no signs of slowing down. This award falls into his lap for the third time in PLL history.
6) Owen Grant Wins Defenseman of the Year
Who doesn't love a sleeper pick? This award is always challenging to predict, as many talented defenders are in the league. Especially when most of the league's best defensemen rarely even appear on the stat sheet. Owen Grant is ready to play in the PLL this season, and he will come out and make some noise for the Redwoods, earning him Defenseman of the Year.
7) Trevor Baptiste Wins Faceoff Athlete of the Year
There truly is no one better on the planet at faceoffs than Trevor Baptiste. He uses the PLL off-season with the Philadelphia Wings in the NLL to dial in his craft. There truly is no off-season for Baptiste, which will undoubtedly be felt by opposing FOGOs on day one. Joseph Nardella was his only true competition last year but is missing this PLL season due to injury.
8) Jack Concannon Wins Goalie of the Year
Jack Concannon is only going to improve on his impressive 2022 season. Last year, Concannon recorded 54.8% in between the pipes for the Atlas. Luckily for Concannon, he now has Tucker Durkin, Michael Rexrode, Gavin Adler, and Brett Makar standing tall in front of him. This will be one of the best defensive units in the league; paired with a high-powered offense and elite faceoff play, Concannon will see all the shots he wants to see.
9) Ryan Terefenko Wins SSDM of the Year
Ryan Terefenko has already established himself as one of the best SSDMs in the world. That will be showcased this summer when he joins Team USA at the World Lacrosse Men's Championships.
10) Michael Ehrhardt Wins LSM of the Year
There really isn't much to say about this one. Ehrhardt has won the award every year of the PLL's existence, and I have no reason to believe this year will be any different. Eventually, they are going to have to name the award after him when it is all said and done.
11) Mike Pressler Wins Coach of the Year
Mike Pressler was a great PLL hire for the Atlas this off-season. He has all the pieces around him to set the team up for success, and he will do just that. When the Atlas win it all this 2023 PLL season, Pressler will truly be the one Atlas fans are thanking.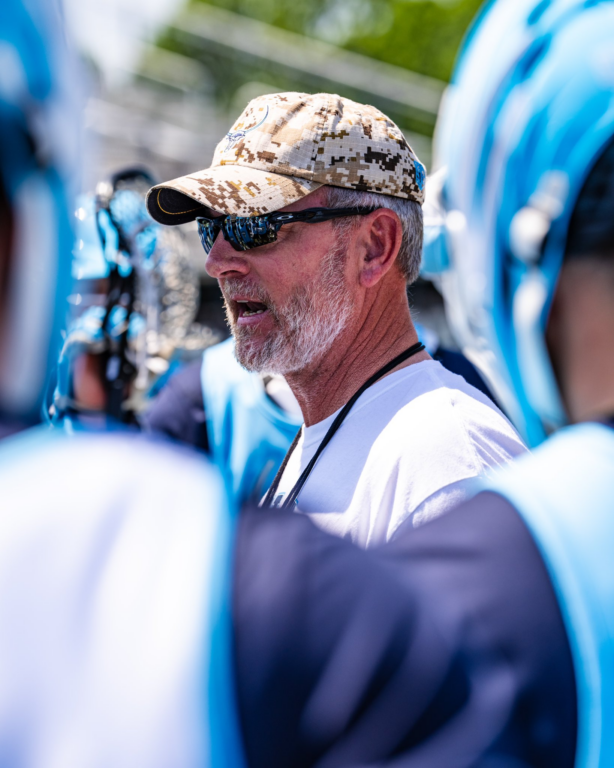 12) Tucker Dordevic Wins Rookie of the Year
The Whipsnakes got a steal, with Dordevic falling to them in the 2023 PLL Collegiate Draft. Dordevic is PLL-ready and coming off a Tewaaraton Finalist college season. A few things are going against him, however. Rarely is this award given to a midfielder, as it primarily goes to attackmen. However, few attackmen were drafted this year, leaving the spot open for a midfielder. Secondly, I have Owen Grant winning Defensive Player of the Year, so wouldn't that make him a shoo-in for Rookie of the Year? I don't see things playing out that way. The Whipsnakes will have an incredible year, and Dordevic will be their primary threat at the midfield this PLL season.
13) Tucker Durkin Finally Retires
This has to happen eventually, right? Tucker Durkin has been a force to be reckoned with since his professional lacrosse debut and hasn't shown any sign of slowing down. Durkin, age 32, has been playing professionally since 2013. When Atlas wins the PLL Championship this season, Durkin will retire on top.
14) Archers Have the Best Offense in the League
Even with Will Manny's and Marcus Holman's departures, the Archers' offense will still produce. With an attack line of Grant Ament, Connor Desimone, and Mac O'Keefe, the chemistry will be unmatched. All three can do it all, especially when assisted by midfielders Tom Schreiber, Matt Moore, and Tre Leclaire. Many of these guys have yet to have their opportunity to shine due to Manny and Holman taking a majority of the minutes, but when they have gotten in, they all have looked sharp.
15) Atlas Finish the Season Undefeated
Now we are getting a little crazy here. I am not a huge Atlas fan, but I know talent when I see it. This team has all the makings to do the unthinkable and finish the 2023 PLL campaign without a blemish. Realistically, this won't happen, but if it does, I will look like a genius.
16) Cannons Become a Competent Team
It is hard to comprehend how a team can go 1-9 with the best player in the world on their roster. Was it a lack of coaching? A lack of skill? Or was the team just unlucky? It was a combination of all three last season. 2023 is a new year for the Cannons, and they will fall right into the middle of the pack at the end of the 2023 PLL season.
17) Chaos Fall Hard
In case you forgot, Chaos finished the regular season 2-8 before somehow fighting their way back to the championship game against the Waterdogs. Guys, I hate to be the bearer of bad news, but I don't think Chaos is that good. Yes, they have a PLL title, but they struck lightning in a bottle that season. Coach Towers has committed to his Canadian-style offense which I respect as not many of the other teams in the league have a unique style like the Chaos do. I expect this team to fall below the .500 line and not advance past the playoffs' first round.
18) Chrome Has a Breakout Year
If there is a team that is competing with Atlas at the top, it is Chrome. All the pieces came together last year, but the team came up short when it mattered most. I'm confident they have all the makings to be an extremely successful team this year. Logan Wisnauskas will show the world what he can do this PLL season. Sean Sconone has proven to be a valuable addition between the pipes. Not to mention Chrome also added some huge pieces in the 2023 PLL Collegiate Draft with Sam Handley and Cross Ferrara. Watch out for the Chrome in 2023.
19) Redwoods Continue to Reside in Limbo
It must be tough to be a Redwoods fan. You look at your roster every year feeling optimistic right before the season starts, only to be disappointed as the season rolls on. The team doesn't excel at anything and never truly has. The offense, defense, and specialist have all been fine, but fine doesn't win you championships. The team had a pretty successful 2023 PLL Collegiate Draft, but they will remain in limbo as long as they have their primary core. They need to go the Archers route and trade away some significant pieces to shake things up because something isn't working.
20) Waterdogs Return to Earth
Watching the Waterdogs win it all last PLL season was so much fun. However, I need help seeing this team repeat the same success. They sat at .500 by the conclusion of the regular season, which is on par for the team. Anyone can make a playoff run with how much talent there is across the league, but does that necessarily mean the team is good enough to do it consistently? Look at Chaos, for example. Their bread and butter are only winning games when it matters most. I rather be in the Whipsnakes' shoes and make it to three consecutive championships. Expect this team to finish the regular season below .500.
21) Whipsnakes Are Even Scarier
I have yet to be able to talk much about the Whipsnakes in this article, but I'm excited to do so now. The winningest team in PLL history is on pace to keep that track record alive this season. The addition of Will Manny is enormous for this offense, as well as Zed Williams when he is back for Week 2 after the NLL Finals. People forget this team went 9-1 last season, and I expect a similar result this year. The main question will be how Petey Lasalla does at faceoffs in the absence of Nardella. History has shown that you must be above 50% at the faceoff dot to succeed in this league.
22) Viewership is Higher Than Ever
At this point, it seems like a cliche to say that the sport of lacrosse is growing, but it is the truth. The PLL has done a great job at showing their year-over-year growth at the end of every season. Being officially on ESPN helped the league tremendously last season. After some awe-inspiring viewership numbers at the NCAA Division I Men's Lacrosse National Championship, more eyeballs will be glued to this screen this PLL season.
23) Paul Rabil Teases His Return
He's going to come back. There is no way that he doesn't. The end.
Lacrosse All Stars – Grow The Game® Powered by Fivestar
from Lacrosse All Stars https://ift.tt/bzt8A0N
via IFTTT
Tags :
Lacrosse All Stars