Storybook Ending Eludes Departing Cavaliers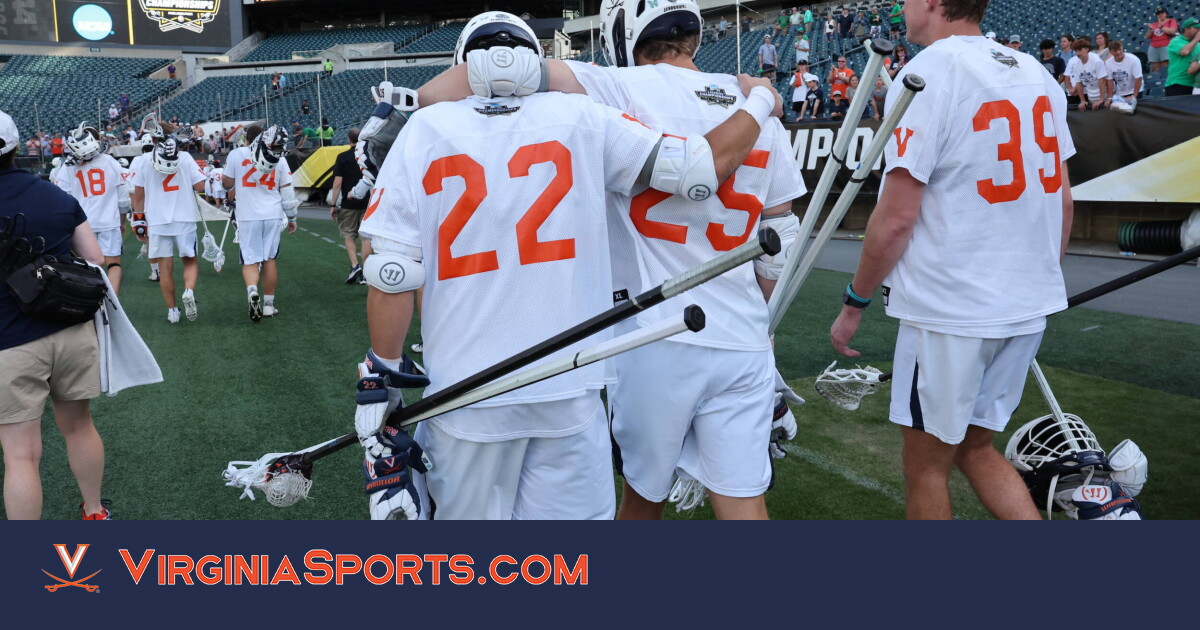 The Irish picked up 42 ground balls, to 30 for the Cavaliers.
"Notre Dame earned a lot of extra possessions off the ground," Tiffany said. But he was quick to note that the Hoos "would not have won the national championships in '19 and '21 without Petey Lasalla, and I bring that up because I know right now Petey [is] disappointed in himself that he couldn't get those one or two more possessions late in the game to get us the ball, to get us the overtime faceoff and to get us a shot to win that game."
Tiffany, who's also the team's defensive coordinator, shouldered responsibility for the Cavaliers' inability to stop the Irish late.
"I didn't do my job at the end as a defensive coach," Tiffany said, "because when you're giving up goals that quickly, it's on me."
UVA's "team defense certainly got exposed at the end, but I don't know if we played great team defense all game," Tiffany said. "How many times did all of us see a Notre Dame shooter really close, and it looked like [the shot] was about to go in? Too close and, whoa, it didn't go in. There's Matt Nunes with another save."
Nunes finished with 17 saves. That gave him 213 for the season, a UVA record.
"Their guy was terrific," Corrigan said.
Nunes was "the reason we had that one- or two-goal lead later in the game, because he just wouldn't let the ball in as the game went on," Tiffany said. "A fantastic performance there."
Junior midfielder Patrick McIntosh recorded two goals and an assist, and McConvey had two assists to go with his last-minute goal. The Cavaliers' offensive leader, though, once again was Shellenberger, who totaled 11 goals and 11 assists in three NCAA tournament games this month.
"Just having a chance to play alongside him at attack this year was something I couldn't have dreamed of," Dickson said. "Probably the most special player I'll ever play with."
Injuries slowed Shellenberger for much of the regular season, but this month he showed the form that earned him Most Outstanding Players honors in the 2021 NCAA tournament.
"Today he really found that perfect balance, I thought, because you can't have him just be a feeder," Tiffany said Saturday. "We all know he's not selfish. We want him to be more selfish, and he said, 'I'm going to the goal.' He had a great cover guy on him, and against a great goalie, but Connor found a way to get those three goals.
"I'm saying good-bye to a lot of incredible players. I'm thankful that he's not one of them."
 To receive Jeff White's articles by email, click the appropriate box in this link to subscribe.