Jim Brown Passes Away at Age 87, Leaving a Legacy in Lacrosse and Football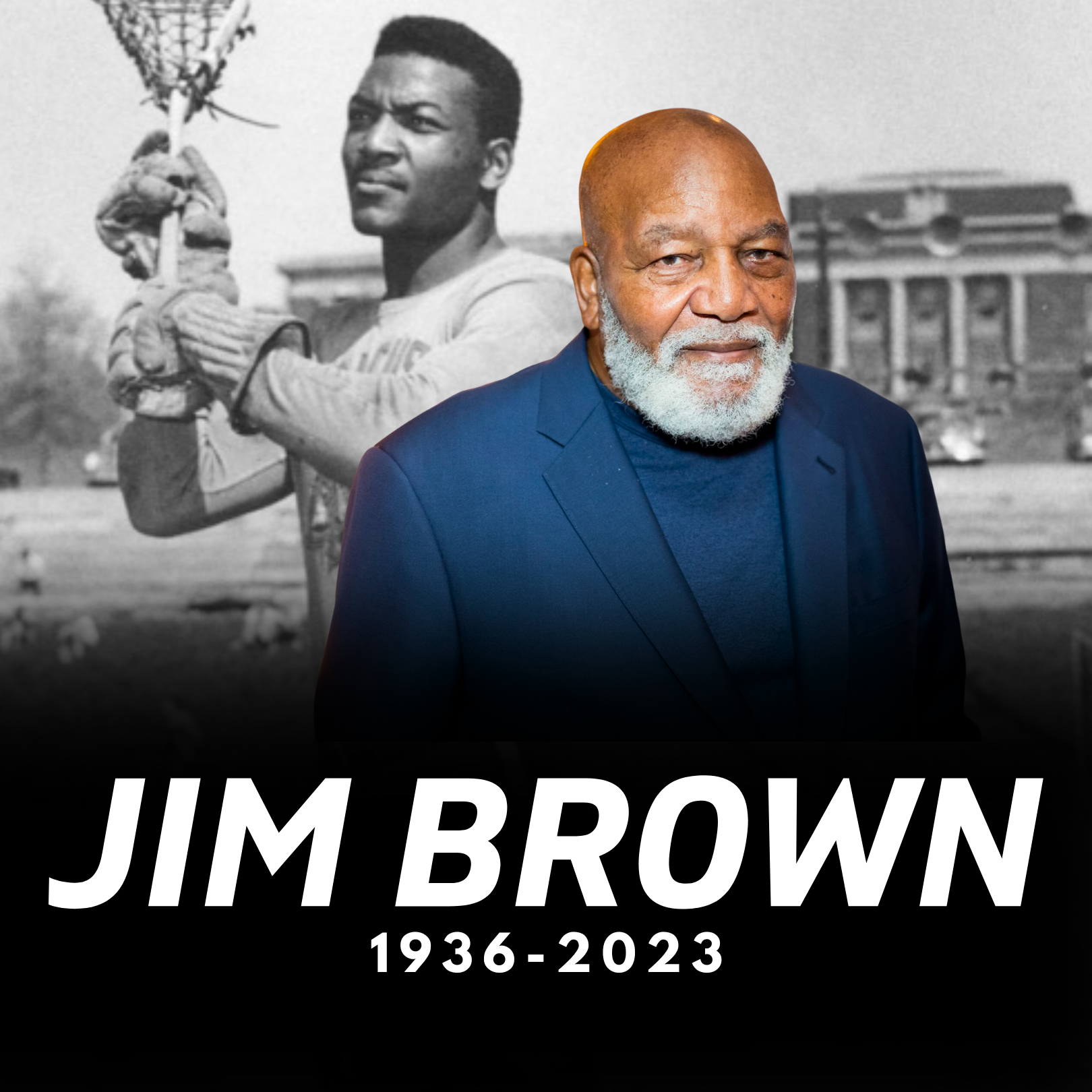 In a sorrowful turn of events, the sports world mourns the loss of a true legend today as Jim Brown, the renowned athlete known for his contributions to both lacrosse and football, has passed away at the age of 87. Brown's iconic career and remarkable impact on the field and humanitarian efforts off the field have left an indelible mark on the sporting community.
Born on February 17, 1936, in St. Simons Island, Georgia, Jim Brown's journey to sporting greatness began during his college years at Syracuse University, where he gained recognition as a lacrosse prodigy. Possessing extraordinary talent, Brown's athleticism propelled him to the forefront of the sport. He led Syracuse to three consecutive national championships from 1957 to 1959, solidifying his place as one of the most dominant players in lacrosse history. Brown's incredible performances earned him the esteemed title of First Team All-American in 1956, 1957, and 1959.
However, Brown's athletic prowess was not confined to lacrosse alone. He seamlessly transitioned into the world of professional football, where his exceptional skills truly shone. As a running back for the Cleveland Browns in the NFL, Jim Brown redefined the game and set new standards of excellence. Known for his exceptional speed, agility, and strength, he was virtually unstoppable on the field. Brown achieved unparalleled success over his nine-year career from 1957 to 1965, becoming the NFL's all-time leading rusher and setting numerous records along the way. He earned three NFL Most Valuable Player (MVP) awards, led the league in rushing yards eight times, and was selected for the Pro Bowl in his nine seasons.
Beyond his extraordinary accomplishments on the field, Jim Brown was also a trailblazer off the field. He used his platform and influence to advocate for civil rights and social justice during the turbulent era of the 1960s. Brown actively participated in the civil rights movement, lending his voice and resources to the cause of equality and fairness for all. In addition, he founded the Amer-I-Can program, a nonprofit organization aimed at empowering individuals from disadvantaged backgrounds through education and life skills training. Brown's commitment to making a difference in society made him an athletic icon and a true humanitarian.
News of Jim Brown's passing has sent shockwaves throughout the sports community and beyond. Tributes from fans, fellow athletes, and admirers worldwide pour in, honoring his exceptional talent, unparalleled achievements, and unwavering commitment to justice. His legacy as one of the greatest athletes of all time and a catalyst for positive change will forever be remembered.
As we bid farewell to Jim Brown, we celebrate his remarkable impact on the worlds of lacrosse and football. His exceptional skills, records, and accolades solidify his place as a true sporting legend. More importantly, his tireless efforts to promote equality and empower the underserved will continue to inspire future generations.
Jim Brown's legacy will forever shine as a testament to the power of sport and the ability of individuals to make a profound impact on the world around them.