Versatility Makes Conner Invaluable to Hoos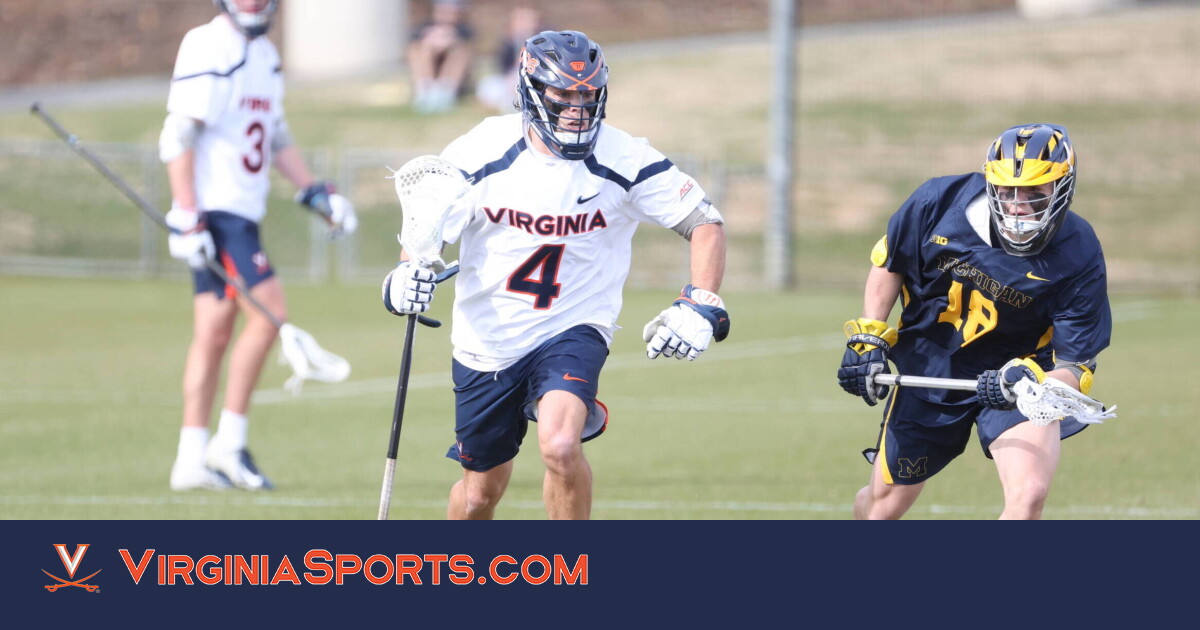 By Jeff White (jwhite@virginia.edu)
VirginiaSports.com
CHARLOTTESVILLE, Va. — A tug of war of sorts plays out whenever the University of Virginia men's lacrosse team practices, with Jeff Conner in the middle. Lars Tiffany, who oversees the Cavaliers' defense, wants Conner's time, and so does offensive coordinator Sean Kirwan.
In an age in which specialization has become the norm in lacrosse, like so many other sports, Conner is something of a rarity: a genuine two-way midfielder. He defends, he scoops up ground balls, he shoots, he passes.
"We have full confidence in him at both ends of the field," said Tiffany, who's also Virginia's head coach.
A 6-0, 195-pound graduate student from the Philadelphia suburb of Wallingford, Pa., Conner plays a leading role for UVA, which heads into the NCAA tournament as the No. 2 seed.
"He's doing something that is really, really difficult: to understand a sophisticated offense and defense at the same time, and then execute with a high level of comprehension," Tiffany said. "Jeff truly understands our clear, our ride, our 6v6 offense, our 6v6 defense. I don't want to call him a coach on the field, because he's quiet, so he's not doing a lot of directing of traffic, but he really understands what we're doing and he's a very quick study."
Conner's classmates include short-stick defensive midfielder Grayson Sallade, who's one of the Cavaliers' captains. "It's been amazing just to see how good he can be on both sides of the field," Sallade said. "Just the cerebral part of it, the mental part of things, is the hardest thing.
At Strath Haven High School, Conner scored 237 career goals, and he came to UVA as an offensive midfielder. He started 10 games as a freshman in 2019, when the Wahoos won their sixth NCAA title, and he started four games in 2020 before the COVID-19 pandemic forced the cancellation of that season.
Conner's role started to expand in 2021, a season that ended for the Hoos with the program's seventh NCAA championship. Short-stick defensive middies aren't always able to sub in immediately for offensive middies, and so Conner periodically would find himself back in the Hoos' defensive half. He held up so well in those situations, Conner said,that Tiffany would "joke around with me and say, 'Stop playing such good defense, or you're going to turn into a D-middie.' "
Tiffany remembers a pivotal moment in Conner's career. It occurred at Klöckner Stadium on March 11, 2021, against ACC rival North Carolina.
After a UVA goal in the fourth quarter, Conner was heading toward the sideline when Tiffany motioned for him to stay on the field for the ensuing faceoff.
"I pointed at him," Tiffany recalled, "and I said, 'You get that far wing. You're hot and you're playing well right now. Plus, if we lose the ball, you can play some defense, you can pressure the ball and try to get the ball back.' There might have been other moments that were more clear in his development, but to me, he was ready to make plays at both ends of the field, and I wanted him on that faceoff wing so he could go both ways."
Conner said: "I'd run back and play defense, and then we'd come back and score, and Lars just kept telling me to go out and take the wing again."
Thus was born a two-way midfielder.
"Since then, he's proven that he understands our defense better than a lot of the other men who are in every defensive meeting," Tiffany said, "and Jeff's only in half of them, because he splits his time between the offensive and defensive meetings.
"Somebody from the outside would say, 'Maybe you should restructure this so he's not missing [meetings], maybe you should have offense meet before practice and the defense meet after.' And I'd say, 'Well, that's probably a good point, but it doesn't seem to show that he's missing anything by being in only half the meetings, because he just seems to know where to be and he's in the right place, whereas other men, it takes them longer to understand and comprehend.' "