2009 Clash Remains One for the Record Books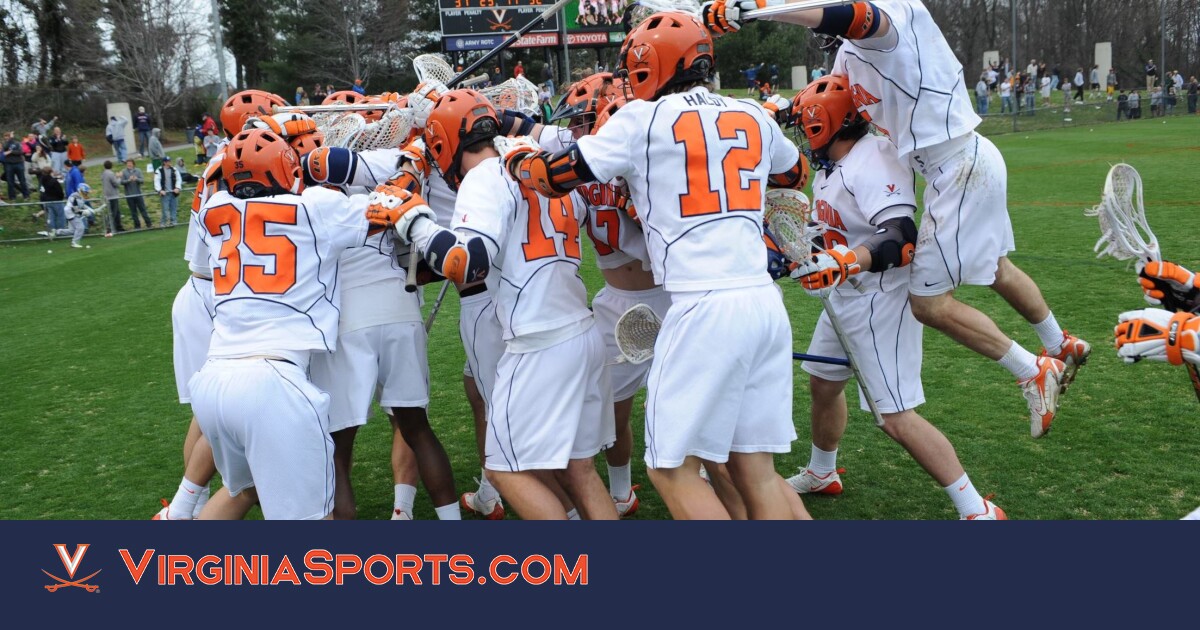 In college lacrosse, games that require overtime rarely last past the first extra period. During Starsia's tenure at UVA, for example, his teams played 38 overtime games. Thirty-two were decided in the first OT. Four went to two overtimes and another to four extra periods. And then there was the 2009 game with Maryland.
"It's absolutely extraordinary," Starsia said of playing 25 additional minutes. "With two top teams, there's too just much firepower on the field. It's too easy to score in our sport for one of the top teams not to get it. And then again, it's so ironic that we score the winning goal the one time we don't call the timeout and we just let the kids play."
Each team is allowed one timeout per OT, and Starsia and Cottle took full advantage of the breaks.
"In the first six overtimes, Cottle and I both used each of our timeouts.," Starsia said. "So in the first six overtimes there were 12 timeouts called, and it got to the point later in the game when I would call a timeout—you'd have to be on offense to do that—and I'd be saying, 'Hey, fellas, you know what we talked about the last time? Do it this time, but do it a little bit better, would you, please?' There was nothing more to say, really."
Stanwick said: "I just remember being so tired from running in and out of timeouts, because everyone kept calling timeouts."
Finally, in the seventh OT, Starsia tried a different approach. Twenty seconds into the period, after Ghitelman stopped a shot by Young, Starsia turned to associate head coach Marc Van Arsdale. "I said, Marc, let's not call it. Let's see what happens."
The ball came to the right-handed Carroll up top on the left side. He dodged, switched to his left hand and fired a shot past Phipps that found the upper right corner of the cage. Game over.
"We just did it out of our normal substitution pattern, and Brian got a running start and did what Brian does," Stanwick said.
Even before that game-winner, Carroll's teammates had nicknamed him Big Shot Brian. As a sophomore in 2008, Carroll had punctuated wins over Syracuse and Johns Hopkins with overtime goals, and now he'd done it a third time.
"I liked having the ball in big moments," said Carroll, who lives in Baltimore. "I think a lot of that was, I spent a lot of time working on my shooting and kind of visualizing situations and putting in that work, so that in the big moments I wasn't really overthinking it. It's just kind of muscle memory, and you're confident in the work you've put in."
Starsia said Carroll "knew how to get open. He had a great shooting stroke. He was a big boy player. People have asked me, oftentimes, 'How do you win close games?' And I say, very unremarkably, 'With good players.' There's certain players that gravitate to the light, and Brian was one of those guys."
For Virginia, Stanwick scored a game-high four goals that afternoon, and Carroll had two. Glading, Shamel Bratton, Steve Giannone and John Haldy contributed a goal apiece, and Glading had four assists.
At the other end of the field, defenseman Ryan Nizolek helped Virginia hold 6-foot-6, 220-pound attackman Will Yeatman, a former Notre Dame football player, without a point for the final 43:52, and it "was clearly Adam Ghitelman's coming-out day," Starsia said afterward.
"I simply remember the energy of Klöckner and all the big plays my teammates made at critical points in the game," Ghitelman said.