Virginia-Richmond Men's Lacrosse Game Time Announced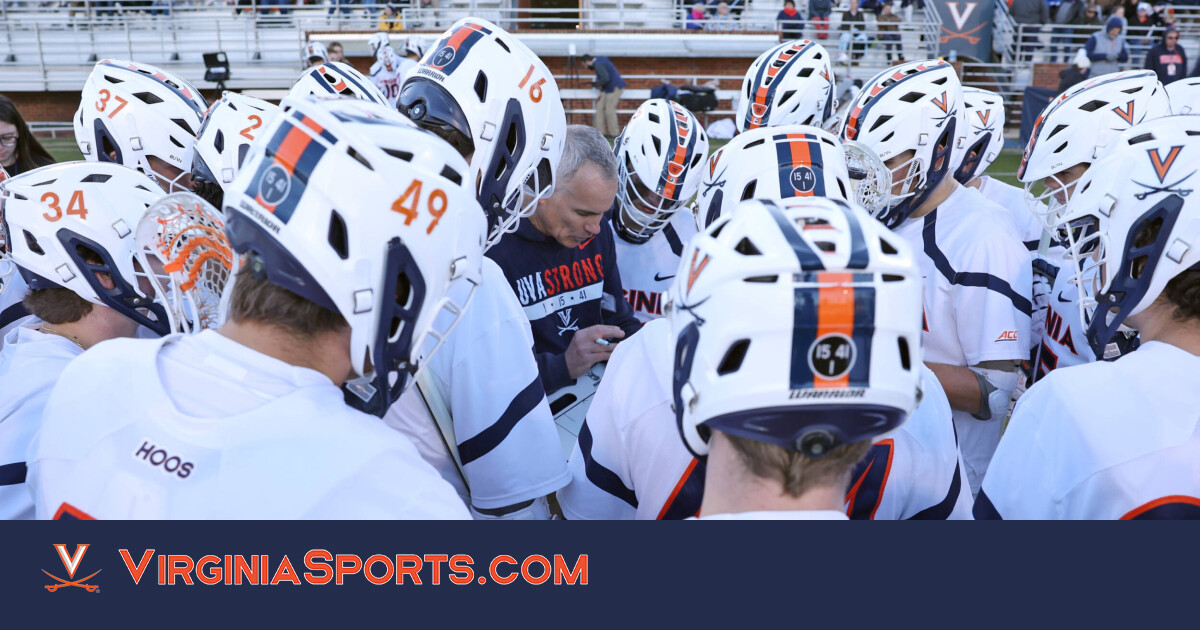 CHARLOTTESVILLE, Va. – Virginia men's lacrosse's home game against Richmond on Saturday, March 4 has been scheduled for 6 p.m., head coach Lars Tiffany announced on Tuesday (Feb. 21). The game is slated to stream on ACC Network Extra (ACCNX). Tickets are available for purchase on VirginiaSports.com.
Fans should expect increased traffic in the vicinity of Klöckner Stadium on March 4 as Virginia Athletics hosts home events in baseball (12 & 3:30 p.m.), men's basketball (2 p.m.), softball (5:30 p.m.) and men's lacrosse (6 p.m.). Additional parking details will be announced at a later date.
No. 1 Virginia (2-0) returns to action on Saturday (Feb. 25), when the Cavaliers take on No. 9 Ohio State (3-0) in Naples, Florida at the Paradise Coast Sports Complex. Opening faceoff is set for 7 p.m. and will stream on B1G+ with a paid subscription.