Shellenberger, LaSalla Earn ACC Weekly Honors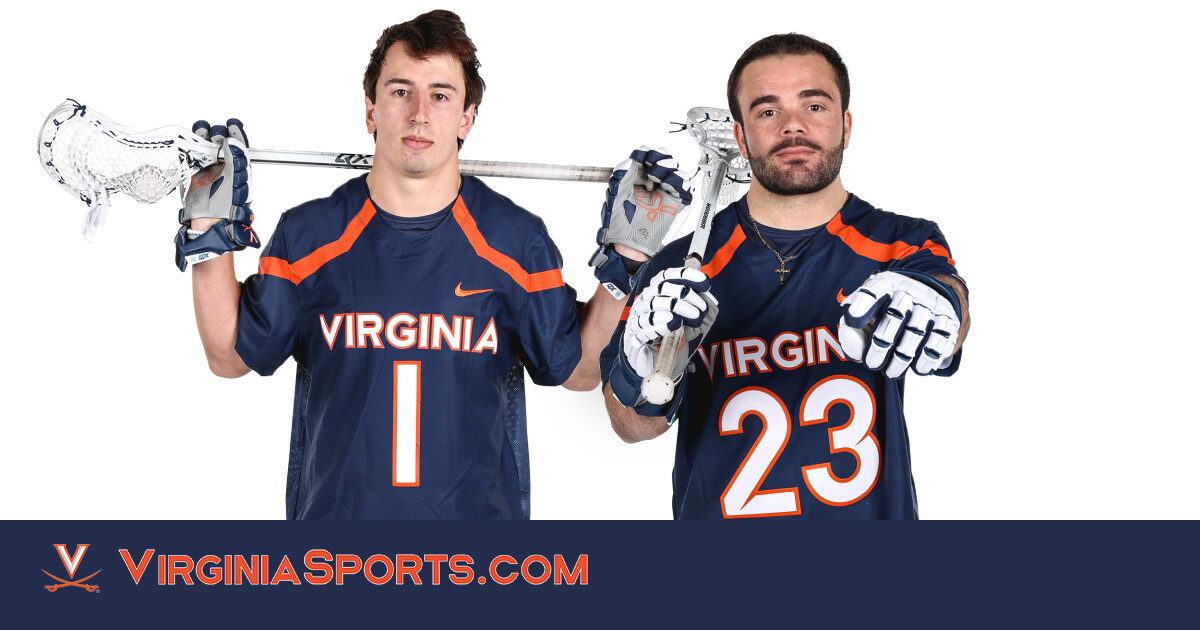 CHARLOTTESVILLE, Va. – Virginia attackman Connor Shellenberger and faceoff specialist Petey LaSalla were named the ACC's Co-Offensive Player of the Week and Co-Defensive Player of the Week, respectively, for games played Feb. 13-19, the conference office announced on Tuesday (Feb. 21).
The duo led the Cavaliers to their second straight victory, a 25-21 defeat over then-No. 18 Harvard at Klöckner Stadium this past Saturday (Feb. 18).
In just three quarters of action, Shellenberger recorded a career-high 10 points on three goals and seven assists. Shellenberger's seven assists are also a career best. His 10 points tied for the most nationally by an individual in a single game this season and most by an ACC player this year. Shellenberger's 10-point performance is also tied for eighth all-time in program history and marks just the 17th occasion that a UVA player has registered 10 points or more. Through two games played this season, Shellenberger is averaging 8.0 points per contest, good for third in the Division-I ranks, and 5.0 assists per game, which is second nationally.
In a game that set the NCAA record for most combined faceoffs (49), LaSalla dominated the center X, finishing 18-for-29 (.621) against the Crimson. LaSalla also tallied a game-high 10 ground balls and ripped two goals off faceoff wins. LaSalla's second goal of the evening proved to be the game-winning goal in what was one of the highest-scoring games in NCAA men's lacrosse history.
Duke's Brennan O'Neill (4g, 3a) and Jake Naso (14-28 FO), who helped the Blue Devils triumph in overtime against Denver, split honors with Shellenberger and LaSalla.
No. 1 Virginia (2-0) returns to action on Saturday (Feb. 25), when the Cavaliers take on No. 9 Ohio State (3-0) in Naples, Florida at the Paradise Coast Sports Complex. Opening faceoff is set for 7 p.m. and will stream on B1G+ with a paid subscription.
2023 ACC Offensive Players of the Week
Feb. 7 – Brennan O'Neill, Jr., A, Duke
Feb. 14 – Joey Spallina, Fr., A, Syracuse
Feb. 21 – Connor Shellenberger, R-Jr., A, Virginia & Brennan O'Neil, Jr., A, Duke
2023 ACC Defensive Players of the Week
Feb. 7 – Will Mark, Sr., G, Syracuse
Feb. 14 – Grayson Sallade, Gr., SSDM, Virginia
Feb. 21 – Petey LaSalla, Gr., FO, Virginia & Jake Naso, Jr., FO, Duke