Three Cavaliers Named Tewaaraton Award Watch List Selections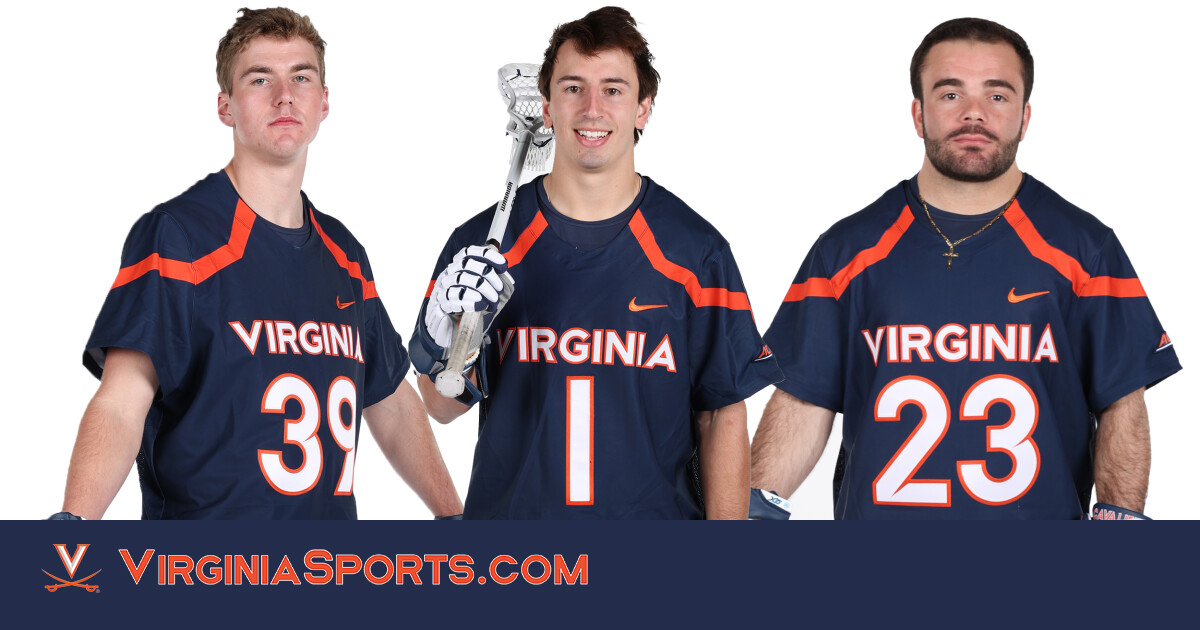 CHARLOTTESVILLE, Va. – Virginia's Connor Shellenberger, Cole Kastner and Petey LaSalla have been named to the 2023 Tewaaraton Award Watch List, the Tewaaraton Foundation announced Friday (Feb. 10).
The Tewaaraton Award annually honors the top male and female college lacrosse player in the United States. The selection committees are made up of premier collegiate coaches and are appointed annually by The Tewaaraton Foundation.
Last season, Shellenberger was named UVA's 11th Tewaaraton Award finalist and a first team USILA All-American after leading the Cavaliers in points (76) and assists (44) and finished second in goals (32). His 2.75 assists-per-game average was good for fifth in the nation, while his 4.75 points per game was 11th. Shellenberger was named a 2023 first team preseason All-American, according to the USILA, Inside Lacrosse and USA Lacrosse Magazine. Inside Lacrosse also tabbed Shellenberger as the top collegiate player returning in 2023.
Kastner was named a Tewaaraton Award nominee in 2022. The reigning ACC Defensive Player of the Year – UVA's first defensive player to garner ACC player-of-the-year honors since 2002 – led the conference and finished sixth in the nation in caused turnovers per game (2.00). This year, Kastner was named a first team preseason All-American by USA Lacrosse Magazine.
LaSalla was also named a Tewaaraton Award Watch List selection in 2022. A USILA third team All-American last season, LaSalla is the UVA record holder in career faceoff wins (781) and ground balls (390). He is also the only active Division-I player with at least 781 career faceoff wins and 27 goals. In 2022, LaSalla led the ACC and finished eighth in the nation in faceoff win percentage (.597), earning him All-ACC honors.
"These student-athletes represent the very best at the collegiate level and have honored the Creator's game with their past play," said Andy Phillips, president of the Tewaaraton Foundation. "We look forward to watching them achieve new heights this season for both themselves and their teammates."
No. 2 Virginia hosts Michigan in its 2023 season opener on Saturday (Feb. 11) at 12 p.m.