Don't Sleep on Albany: College Lacrosse Best Bets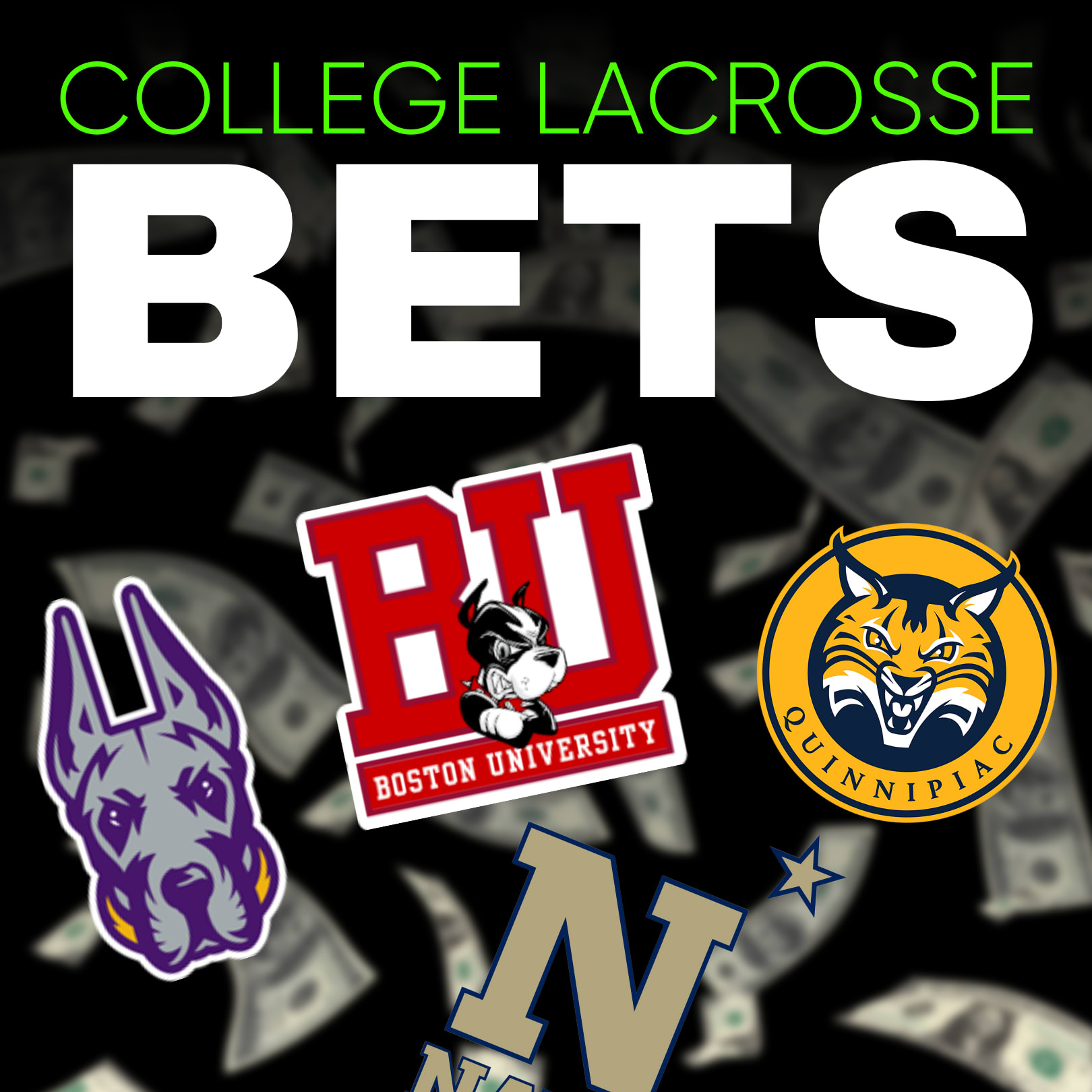 A successful first week of bets prompted a second edition of college lacrosse bets. Hopkins leaned on their athleticism and physicality to take down Jacksonville, while Denver and Syracuse each won their home-openers, respectively. DraftKings has released lines for 27 games this weekend so there's plenty to choose from. This week, I've decided to add an additional straight bet along with a juicy +425 parlay. Happy college lacrosse gambling!
Boston University/Vermont Under 22.5 (-125)
History suggests this is probably the safest college lacrosse bet of the weekend. Boston University, who has become notorious for their relentless 10-man ride, travels north to Burlington to face the Catamounts. In each of the three meetings, the total has failed to break 23 points and the last meeting only featured 16 goals. These two defensive-minded teams will square off in freezing temperatures. 
Vermont goalie Matt Shafer was outstanding in his first college start. The graduate student finished with 16 saves while only allowing 7 goals (69% save percentage). Shafer will face BU's Matt Garber 80 yards on the opposite end. Garber, who was named 2022 Patriot League Goalkeeper of the Year, leads the Terriers defense who ranked inside the top five for the majority of the season, according to Lacrosse Reference. I expect a slow paced game that could very well be determined by the goalkeepers. 
Three days until the season opener means three days until the highest scoring attack trio in the country takes the field!

Vince D'Alto 🤝 Timmy Ley 🤝 Louis Perfetto pic.twitter.com/dOCtG8g4es

— BU Men's Lacrosse (@TerrierMLAX) February 8, 2023
Navy -3.5 (-130)
The Midshipman were the first team to earn multiple wins with back-to-back games against Mount St. Mary's and Queens. Navy avenged last season's upset to The Mount by winning handily to open the year. Xavier Arline has looked as advertised to begin his 2023 campaign, and he's surrounded by great playmakers in Patrick Skalniak, Henry Tolker, and Dane Swanson, just to name a few. 
This play is equally a fade against Hofstra as it is a play on Navy. I was left unimpressed after watching Hofstra's opener against Merrimack. The offense looked stagnant, shooters were missing the cage, and the EMO was sloppy (⅙). Hofstra fell to a surging Merrimack team, but Navy is a far more daunting challenge. Merrimack doesn't have a Xavier Arline, Jackson Bonitz, or Patrick Skalniak. And neither does Hofstra. 
Albany +6.5 (-125)
Man, did Syracuse provide enough headlines last week. Whether it was an overreaction to Joey Spallina's shooting woes, Will Mark's fantastic debut between the pipes, or even Coach Gary Gait's decision to not throw on his iconic gameday suit, there's a lot to talk about from the Orange's opening day win over Vermont. 
The attention shifts to the double-header this weekend where Syracuse hosts Albany on Friday and Holy Cross on Sunday. Friday's matchup versus upstate-rival Albany will be a revenge opportunity after losing on a rainy Thursday night at Casey Stadium. This loss marked Syracuse' first against Albany since the Dane's storybook 2018 season led by Connor Fields, TD Irelan, and Tehoka Nanticoke that finished with a trip to Championship Weekend. Albany isn't nearly as talented as they once were, but don't sleep on Graydon Hogg and Jack Pucci to carry the load. 
Nine of the last eleven meetings were decided by seven goals or fewer, and I'd be very surprised to see a blowout win in this one. 6.5 goals is just too much for a historic rivalry like this, and nothing about last weekend screamed a blowout win was on the horizon. Scott Marr will have the Dane's ready, and I expect Friday night's matchup to be a close one. 
Parlay of the Day: Boston University ML, Navy ML, Quinnipiac ML, Denver -4.5 (+425)
If you're looking for something a little risker, consider this four-leg parlay. All three money-line college lacrosse bets are favored, which is especially important during the beginning of season because February upsets are somewhat rare. Boston U opens against fellow New England foe Vermont, Navy voyages north to challenge a struggling Hofstra team, and Quinnipiac looks to open the season against a UMass-Lowell team who lost their head coach and leading scorer. 
Nobody seems to give Denver enough credit aside from the obvious Bill Tierney storyline. The offense was humming in their victory over Utah, and four-year starter Jack Thompson (69% save percentage) was excellent in the cage. DU made a statement with their 12-4 home win, and they'll look to make another against in-state foe Air Force before flying east to challenge Duke. If Denver was 8 goals better than Utah, they're certainly five goals better than Air Force. 
If you're unsure about Boston University, or you'd just rather stick with the under, consider swapping BU ML (-185) for Marist (-115). It's a headscratchers why Vegas opened with Binghamton as the road favorite, but that line has come down to even at -115 a piece. This slight change would boost the parlay from (+425) to (+537).