Three Cavaliers Named USILA Preseason All-Americans; UVA Picked No. 2 in Coaches Poll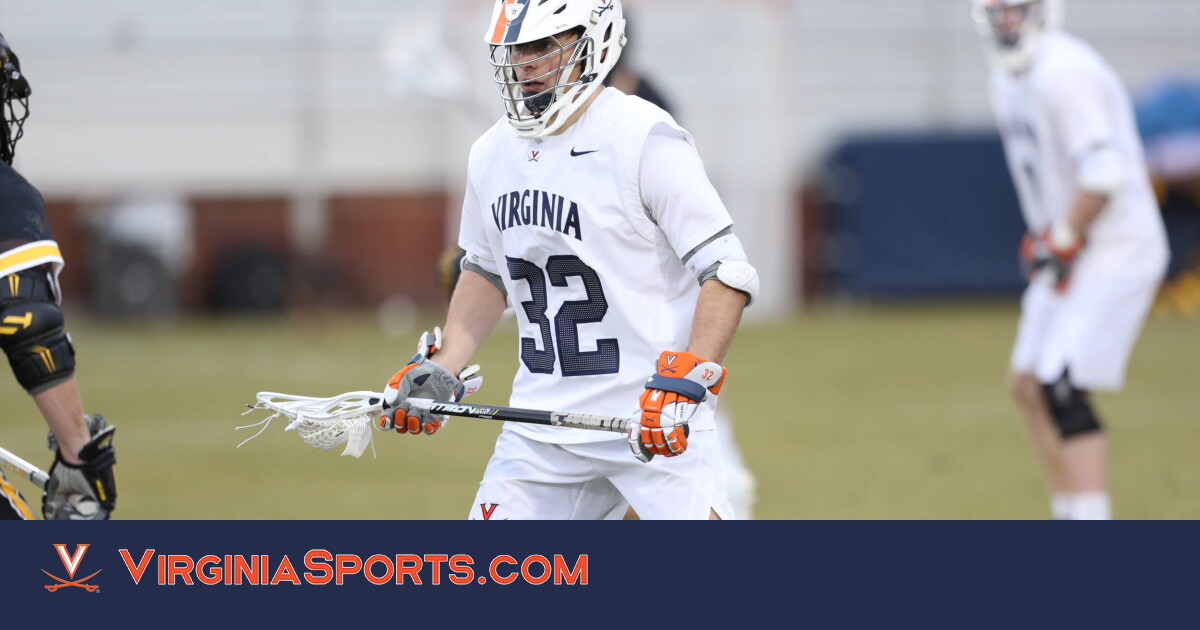 CHARLOTTESVILLE, Va. – Connor Shellenberger, Thomas McConvey and Grayson Sallade have been named USILA Preseason All-Americans, the organization announced on Wednesday (Feb. 1).
Shellenberger represented the Hoos on the First Team, while McConvey and Sallade were named Second Team selections.
Additionally, Virginia was picked No. 2 in the preseason coaches poll behind reigning national-champion Maryland. The Cavaliers received eight first-place votes, while the Terrapins led all programs with 17.
Virginia was voted No. 1 in both the Inside Lacrosse and Nike/USA Lacrosse Magazine preseason media polls, both of which were previously announced in January.
USILA PRESEASON COACHES POLL
Maryland (17), 490
Virginia (8), 469
Georgetown, 431
Cornell, 399
Notre Dame, 391
Princeton, 368
Duke, 354
Yale, 319
Penn, 310
Rutgers, 295
Ohio State, 271
Delaware, 188
Saint Joseph's, 129
Boston U, 128
Harvard, 122
Brown, 120
Jacksonville, 96
Denver, 75
Richmond, 61
North Carolina, 60
Others receiving votes: Army, Johns Hopkins, Loyola, Navy, Villanova, Lehigh, Syracuse, High Point, Utah, Vermont, UAlbany, UMass, Michigan, Air Force
USILA FIRST TEAM PRESEASON ALL-AMERICA
A – Connor Shellenberger, Virginia
A – Matt Brandau, Yale
A – Brennan O'Neill, Duke
M – Sam Handley, Penn
M – Graham Bundy Jr, Georgetown
M – Kyle Long, Maryland
FO – Luke Wierman, Maryland
SSDM – Connor Maher, North Carolina
SSDM – Beau Pederson, Princeton
LSM – Roy Meyer, Boston University
D – Gavin Adler, Cornell
D – Will Bowen Georgetown
D – Brett Makar, Maryland
G – Liam Entenmann, Notre Dame
USILA SECOND TEAM PRESEASON ALL-AMERICA
A – Patrick Kavanagh, Notre Dame
A – Jack Myers, Ohio State
A – CJ Kirst, Cornell
M – Thomas McConvey, Virginia
M – Jake Stevens, Princeton
M – Matt Campbell, Villanova
FO – Zach Cole, Saint Joseph's
SSDM – Payton Rezanka, Loyola
SSDM – Grayson Sallade, Virginia
LSM – Ethan Rall, Rutgers
D – Owen Grant, Delaware
D – Chris Fake Notre Dame
D – Ajax Zappitello, Maryland
G – Logan McNaney, Maryland